Are you finally ready to learn brush lettering FROM THE GROUND UP? Join me as I take you through the essential foundational brush strokes, that when combined, make up your lowercase alphabet. And the best part? It's FREE!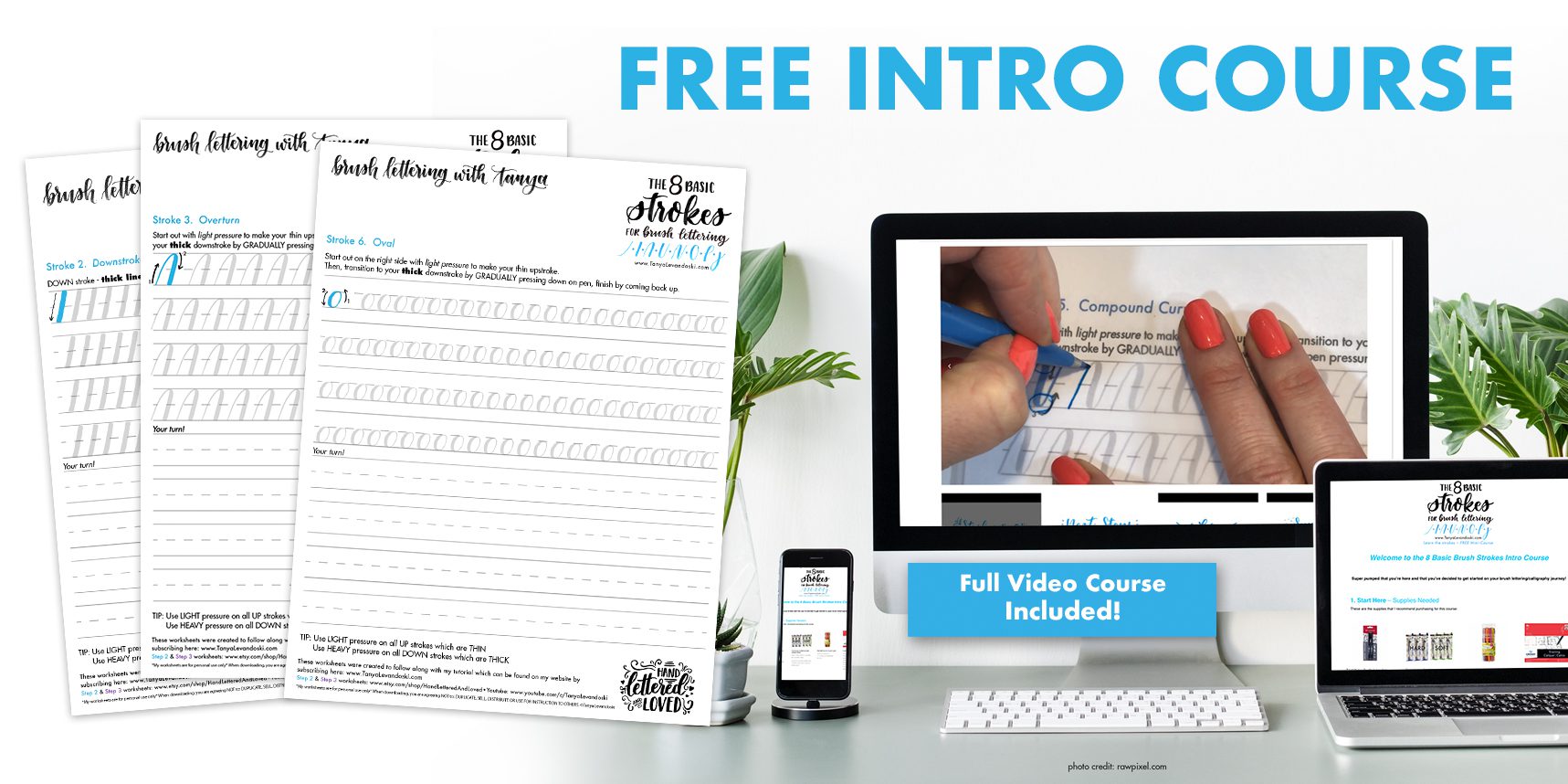 Check out this video snippet showing sections from the free course.
You'll get a feel for how I'll teach you all the basics you need in order to get started on your lettering journey!
 GET YOUR DAILY PRACTICE ON

"I just don't have time to practice"
This is a common objection when it comes to practicing calligraphy and lettering. But 9 times out of 10, there is usually an underlying reason that you "don't have time" *wink*
I challenge you to give yourself 4 weeks of DAILY practice time and watch how your lettering improves.
I've got your back here in the Facebook group where myself and your fellow letterers will keep you accountable with the daily lettering challenge prompts.
Just call me your new Lettering Accountability Coach
Come say "hi" on Instagram



I LOVE
Instagram
! It's where I got started with my own hand lettering journey. It's a place to
get inspired
, break your creative block, and a place that
motivates you to keep going
when you interact with other letterers in the community. I'd love to chat with you over on the gram…see you there!
Check out these FUN techniques

I LOVE to sit at my desk and make a mess as long as it's with all my art supplies and I'm trying things out and having fun! Don't be afraid to experiment, if you mess up it's part of the journey. Embrace it! Happy Lettering. xoxo
Lettering tips and tricks!
If you're here, I'm willing to bet you're holding back on learning brush lettering because you don't know what darn pens to use. Or maybe you've tried the ever so popular Tombow Dual Brush Pen and felt like an automatic failure, so you decided that you must just SUCK...
"I'm a lefty, so I can't do calligraphy" Is this something you say to yourself? Or maybe someone else thought this about you? Well I'm here to prove you and them wrong! Lefties damn well can do lettering and calligraphy and I'm living proof! Let me help you change...
START LEARNING LETTERING–FREE!
Start learning brush lettering for FREE with the foundational brush strokes which, when combined, will make up most letters of the lowercase alphabet. You CAN NOT skip this step if you're serious about learning brush lettering the right way. See you in the course!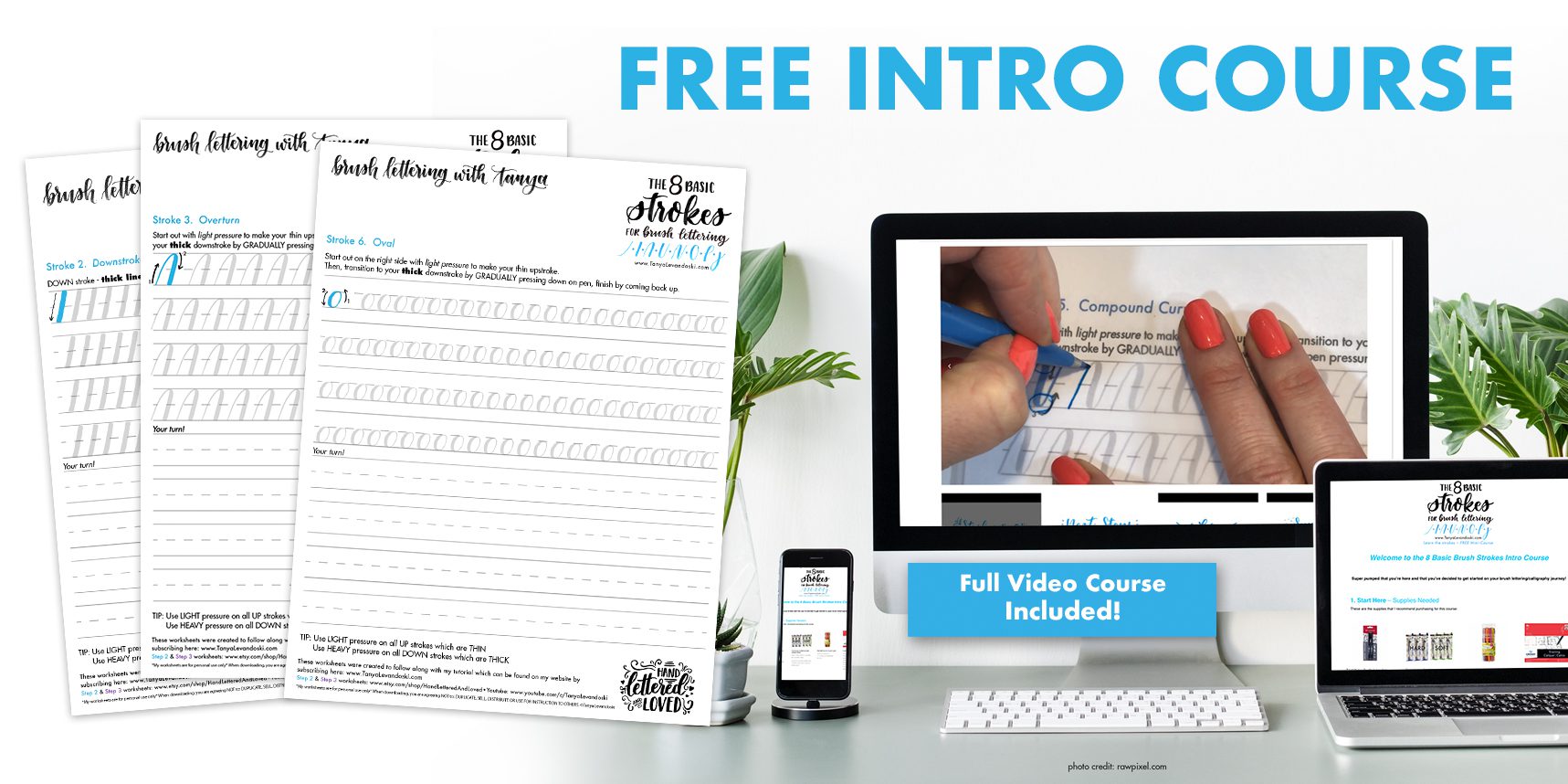 Did Someone Say FREE Lettering Printables?!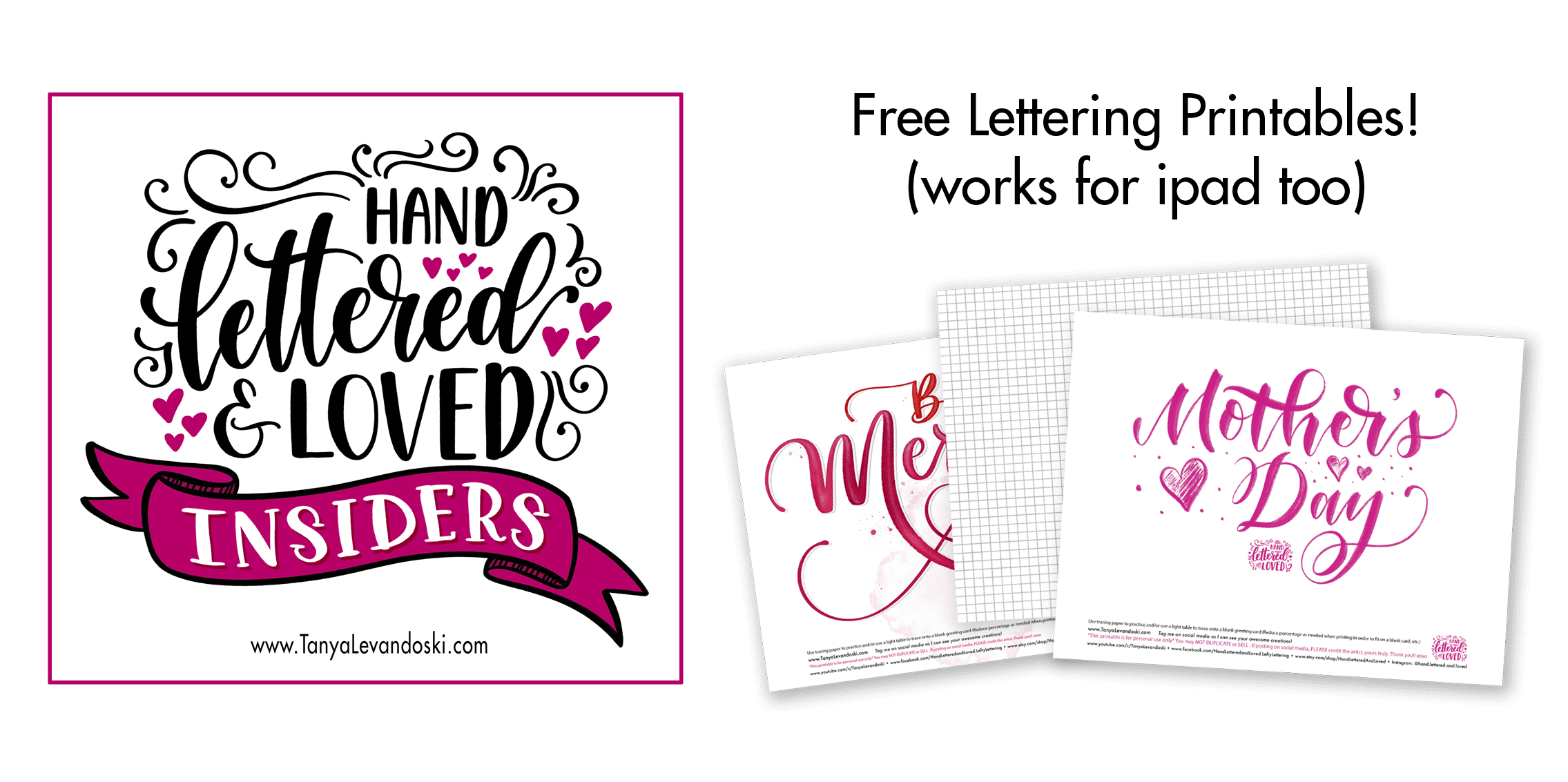 (Mandatory legal statement here: if you purchase product using my links I do get a very small percentage from amazon…no additional charge to you. So thank you in advance!! 😉 (We are a participant in the Amazon Services LLC Associates Program, an affiliate advertising program designed to provide a means for us to earn fees by linking to Amazon.com and affiliated sites)