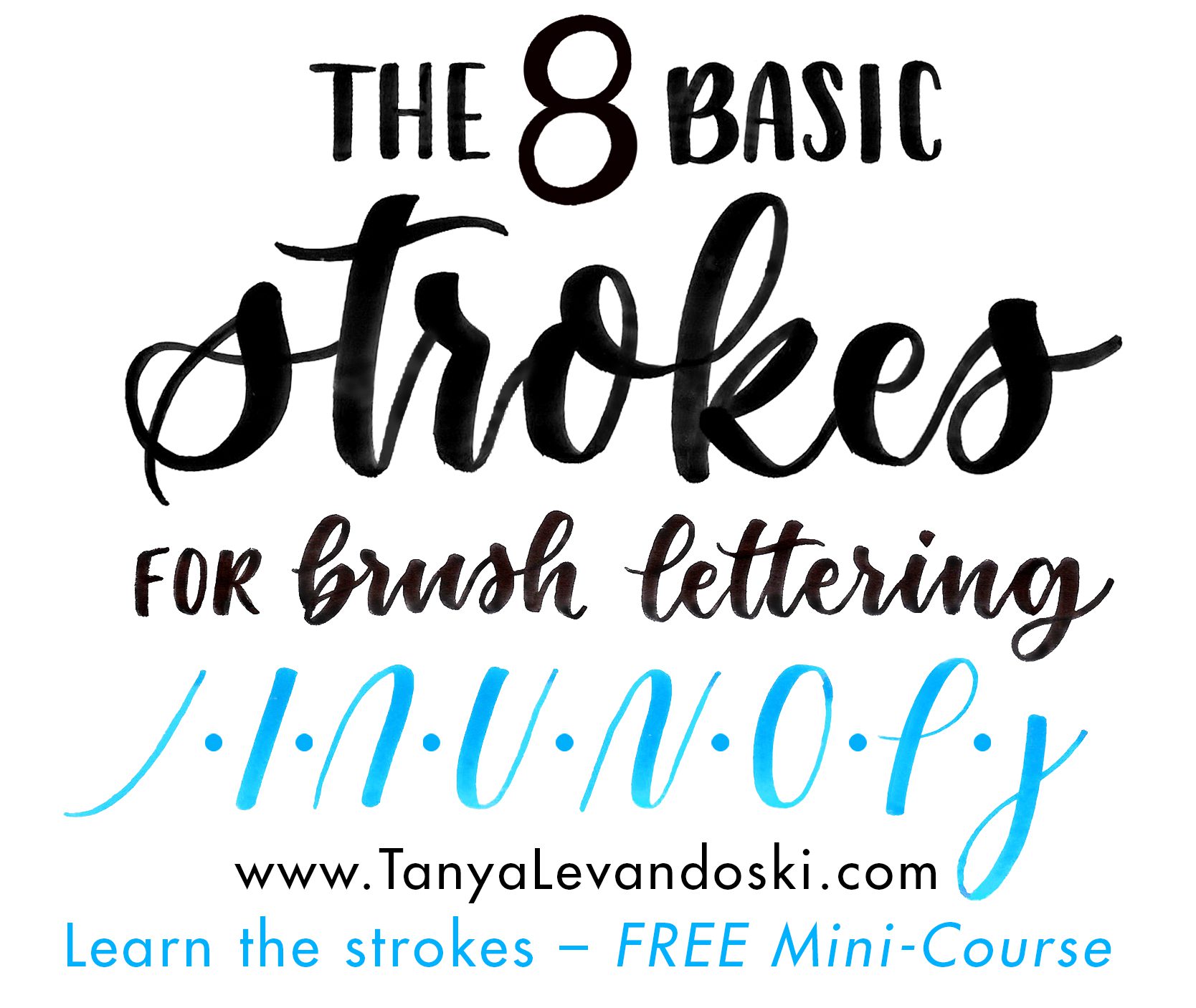 Are you
FINALLY

ready to crack the code and learn brush lettering from the ground up?

If you've been struggling with learning on your own, or watched videos of others lettering but couldn't quite replicate it yourself, you may be missing out on the very important foundational brush strokes.

These strokes seem insignificant when you look at them by themselves, but together they make up MOST of the lowercase letters in the brush lettering alphabet! Each letter is actually created by drawing and combining individual strokes. This FREE Mini-Course takes you through the 8 basic strokes and gets you prepared and ready, foundationally, to move on to learning the alphabet, words and sentences.

WooHoo, let's get started!
Sign Up for the FREE Intro Course



Subscribe to enroll in the course and to receive all of the exclusive hand lettered goodness by becoming an Insider member!
As an insider member, you'll receive emails and will get access to:
•Tips and Tricks
•Exclusive access to my Resource Library
•1st Dibs on New Courses & Products
What's Included in the FREE Intro-Course?
• Downloadable/Printable Worksheets: Worksheets feature the 8 most common foundational strokes for brush lettering/brush calligraphy. These strokes are the foundation of your lowercase alphabet and are imperative to learn BEFORE you start practicing your letters or words.
– 8 Traceable strokes: each stroke is written with numbered arrows showing you where to start. There is also detailed instruction on each page. Under each stroke, there is blank space for you to practice on your own.
– Drills: each stroke is repeated for you to practice, uninterrupted, over and over again.
• Downloadable Digital Worksheet files for the iPad
• Video Tutorials: 6 Video Tutorials. I personally walk you through EVERY stroke with tips and tricks along the way! I periodically switch to using my right hand so both lefties and righties can see how it's done. You will be able to re-watch as many times as you'd like.
• Life-time access to the Mini-Course: Once you're signed up, you'll receive a password for the course, and you'll have lifetime access through my website!
Already Signed Up?
If you already signed up for the free course and have your password, CLICK HERE
 (Mandatory legal statement here: if you purchase product using my links I do get a small percentage from amazon…no additional charge to you. So thank you in advance!! 😉 (We are a participant in the Amazon Services LLC Associates Program, an affiliate advertising program designed to provide a means for us to earn fees by linking to Amazon.com and affiliated sites)